Stainless steel strapping machines Reisopack
Nowadays in the food and beverage industry there are high demands on hygienical level. Therefore, packaging and processing lines are desinfected with specific cleaning solutions. These cleaning solutions exist of certain substances that can react with the machines in these packaging and processing lines.
Steel strapping machines
Steel machines can't resist these type of cleaning solutions. As a result the machine will rust away or the material is affected in a bad way. This proces is shorter than one year which is off course a waste of the machine.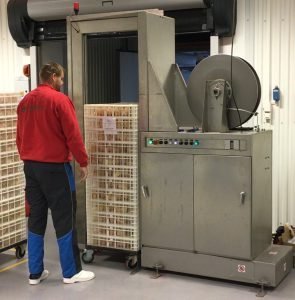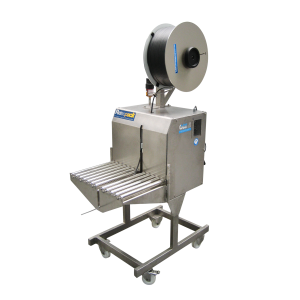 Stainless steel strapping machines
For this reason, Reisopack Netherlands has stainless steel strapping machines available. Stainless steel machines can resist the type of cleaning solutions that are used in the food and beverage industry. Therefore the lifetime of the machines is much longer in this scenario. These RVS machines are available for vertical and horizontal strapping, as well as for the strapping of boxes and pallets.
Buying strapping machines at Reisopack
Are you looking for a way to strap your products in way where you can clean your machines thoroughly? We offer a efficiënt and effective solution for this in the form of stainless steel strapping machines. This ensures you of a safe and long strapping process. Please contact us for more information or question. You can call us +31 (0) 85 077 8387 or fill in the online contactform.