Reisopack celebrates its 30th anniversary
Last week Reisopack celebrated their 30th anniversary. A delegation from the Netherlands visited the Spanish factory to celebrate this milestone. In these 30 years, Reisopack Netherlands has been working intensively with Reisopack strapping machines for years.
Working visit in Spain
A delegation from the Netherlands visits the factory in Spain every year. The purpose of this visit is the exchange of knowledge. For example, experiences are shared, and the latest technologies for strapping machines are also discussed. All with the goal of being able to continue producing and supplying the best possible machines.
30 years of Reisopack
The working visit ended with a party with a food truck and all employees from the Spanish factory. In 1992, Reisopack started producing strapping machines aimed at the packaging industry. A collaboration with Steenks Service started early. This collaboration became so intensive that in 2008 it was decided to set up Reisopack Netherlands together. This collaboration was a success and all these years later, Reisopack's strapping machines can be found all over the world.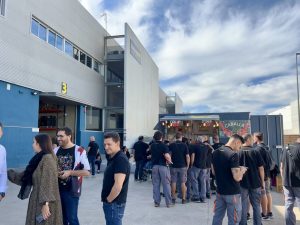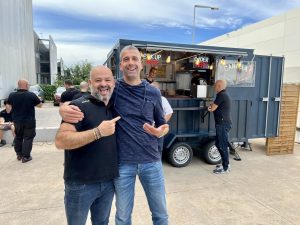 Reisopack strapping machines
Reisopack strapping machines are available in all shapes and sizes. You can strap almost anything horizontally or vertically. From boxes to pallets, from crates to shelves. Reisopack machines can easily be placed in an automated packaging line, but they also work well in a stand-alone set-up. There are also mobile strapping machines available that can move around the place. Based on a number of pallets that need to be strapped, you can opt for automatic or semi-automatic strapping machines. Based on the wishes and needs of the customer, Reisopack Netherlands supplies customized solutions to the customer worldwide.
Interested?
Are you curious about what Reisopack Netherlands can do for you? Or would you like advice regarding strapping techniques in your business processes? Then call +31 (0)850 778 387 or send an email to info@reisopack.de .