Reisopack 2903 strapping machine purchased from a packaging company in Roosendaal
Shortly before Christmas. we purchased a Reisopack 2903 strapping machine from a packaging company based in Roosendaal. The customer trade in the strapping machine, having decided that it was time for a new model after sixteen years of loyal service. Our experienced technicians fully disassembled the machine at the customer's site and carefully readied it for transport. At Reisopack, we subject the strapping machines that we purchase to complete inspection and repair so that they can be sold as used models and enjoy many more years of life!
Used strapping machine as good as new
After collecting the Reisopack 2903 strapping machine last week, it's now time to inspect the used machine in our workshop. We'll start with a technical check and a thorough inspection for wear. If anything needs to be replaced, we'll take care of it immediately. The final step will be to repaint the Reisopack 2903 so that it looks as good as new.
This approach will enable us to give the used Reisopack 2903 strapping machine a new lease of life. This is not only a very sustainable way of doing things, but also offers customers a more cost effective way of purchasing a strapping machine. The machine will still be of high quality, and we offer the same guarantees and warranty as we would on a new strapping machine. It is definitely worth considering purchasing a used strapping machine.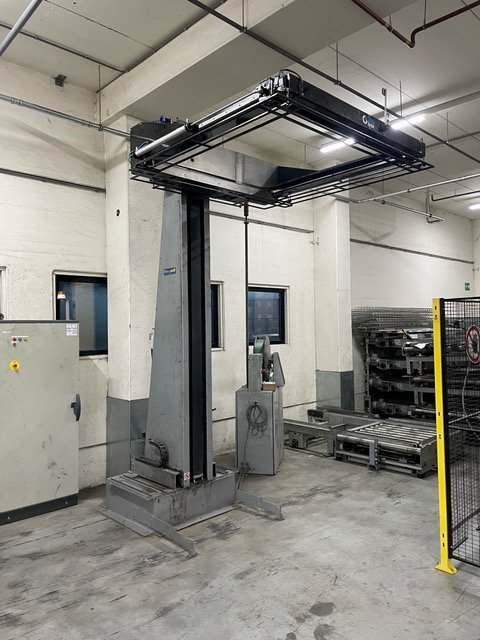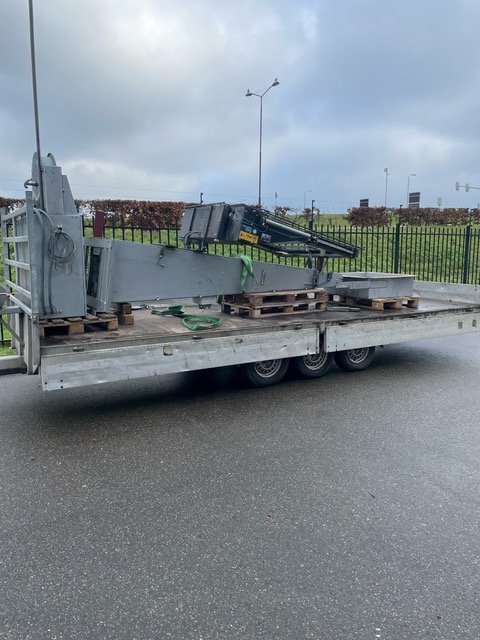 Automatic Reisopack 2903 strapping machine
The Reisopack 2903 is a fully automatic strapping machine that allows you to strap horizontally. The machine can be integrated into an automatic processing line to make your operations even more straightforward. In addition, you can store as many as ten different programmes in the machine's memory, allowing you to select the strapping height at the press of a button. It's also possible to adjust the tension of the straps, so that you can securely and safely strap your products. With all of this, the Reisopack 2903 is a strapping machine that finds use in a variety of different industries.
Used strapping machines from Reisopack
At Reisopack, we offer a range of used strapping machines for purchase. You can find all of the options we have available, with clear photographs, on our website. Perhaps you'd like to trade in your used strapping machine? If so, we'd be happy to help you! You can send an e-mail to info@reisopack.nl with clear photographs of your machine. We also ask that you tell us about the technical condition of the machine, its year of manufacture and when it was last serviced. We will be in touch as quickly as possible. If you have any questions, you can contact us by phone on +31 (0)850 778 387 or use the contact form.